Application scenarios of the WellnerBOX
Experience from hundreds of construction site monitoring assignments has taught us that the requirements are similar, but never completely identical. So you can't assume that a standard solution will automatically meet all the desired requirements, but that adaptations are and will remain everyday rather than exceptional. Therefore, the WellnerBOX system is modularly expandable.
This is not limited to the body and the power supply, but also includes sensors and camera(s), interfaces, software adaptations, connection and remote maintenance options. In contrast to many of the monitoring solutions available on the market, "flexible" is not just a slogan for us, but a living project criterion.
While the WellnerBOX system has increasingly developed into an independent all-in-one solution over the past 10 years, some more typical application scenarios have emerged. As an example, we would like to introduce some of them to you.
Protection against unauthorized access
Company premises, which are only needed for a foreseeable period of time, e.g. during (re)construction work on buildings, can ideally be secured against unauthorised access by a small number of WellnerBOXes.
In our example, 4 WellnerBOXes were set up around the halls in question, which keep intersections, access paths and doors under observation directly within their standard sensor radius. Optional long-range detectors easily bridge long distances of more than 100 meters between the 4 systems and span a virtual fence around the building complex.
Potential perpetrators are discovered when entering / driving on the site and also when approaching the hall walls. Seamless burglary protection as it should be.
Sabotage protection
Facilities of primary energy suppliers and critical infrastructures see themselves as exposed to increased hazard potential. In addition to theft protection, sabotage protection also plays an important role for these companies. Damage to the equipment can destabilize the local supply situation, is time-consuming and cost-intensive and may also endanger human life.
applications lead us so far e.g. in opencast mines, substations, to wind power and flood protection plants, water and sewage plants.
In the following example you can clearly see that this is not about complete all-round protection, but that WellnerBOXes are used at neuralgic points. These are always defined in close consultation with the customer and the systems are then suitably positioned and set up. The WellnerBOX also scores with its flexibility: Special cameras, thermal sensors etc. are conceivable, existing surveillance systems can be taken into account.
This prevents damage before it can occur.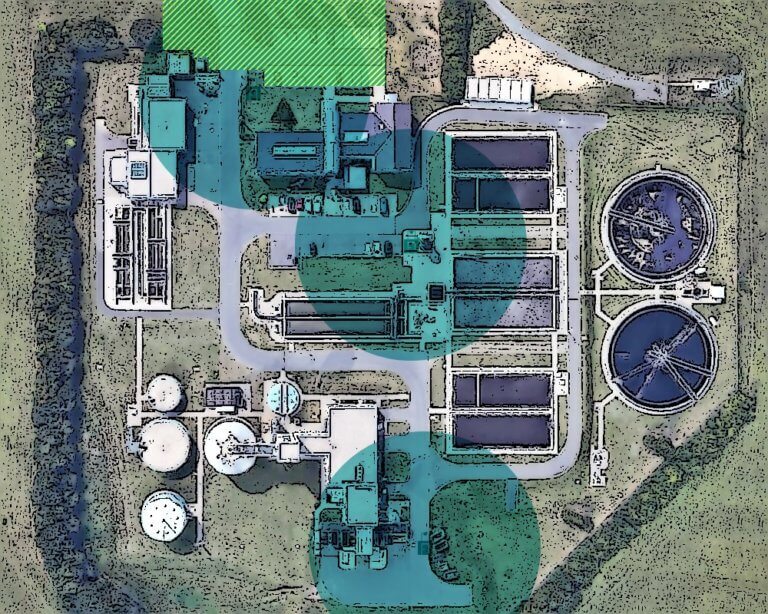 theft protection
Goods, materials and machines stored outside buildings, as is often the case with construction companies, landlords and, of course, trading companies, are a popular target for thieves.
If fencing and mechanical perimeter protection do not offer sufficient resistance and deterrent potential, the WellnerBOX can easily take over this task. Self-sufficient and self-supplying, our system does not necessarily have to be set up at supply points, but exactly where it can perfectly monitor valuable things.
In our example, 2 systems are sufficient for the entire site. A WellnerBOX secures the main access road, the routes to the site and access to the recycling hall in equal measure. The second is located between the individual storage boxes, storage areas and material stacks, monitors the outer fence and, using individual, additional long-distance detectors, the area behind the recycling hall.
any attempted theft, day or night, will be detected and reacted to live. Since WellnerBOXes can be ordered and set up within a very short time, they act as a deterrent immediate solution against thieves – guaranteed!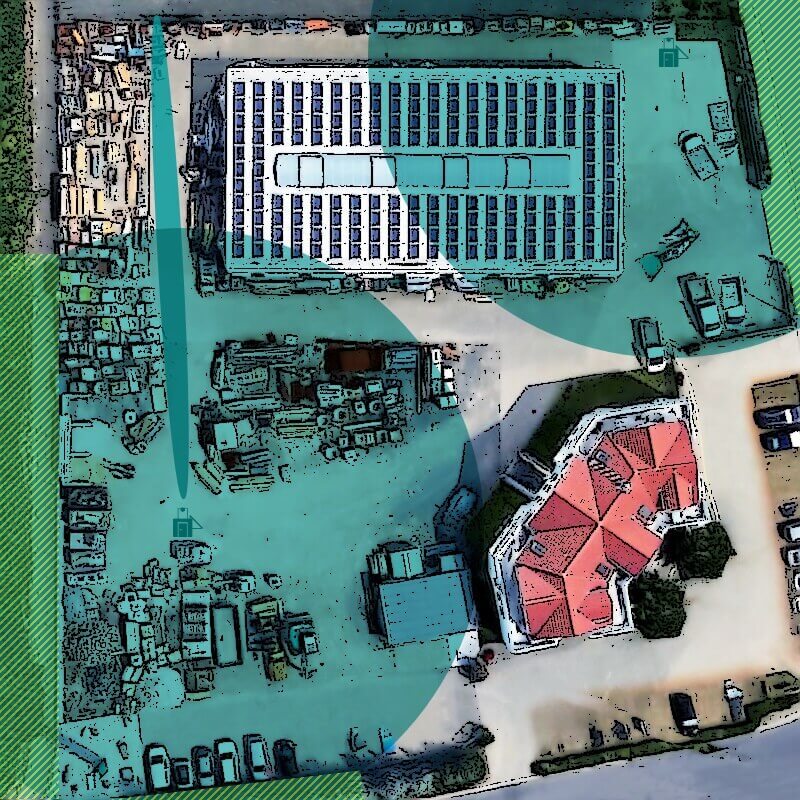 Construction site supervision
The classic field of application for a mobile video system is construction site surveillance. Thanks to their self-sufficiency and mobility, all WellnerBOX models offer the basic prerequisites to be used anywhere and at any time. Thanks to their robust and simple design, the systems feel comfortable in all weathers and are not impressed by dust and dirt.
Construction sites are constantly changing and so are the areas where material is stored, machines are parked, containers find their place. Moving construction sites are moved much more frequently and it is therefore all the more important to rely on a system that grows easily and can be moved easily.
Example 2 WellnerBOXes are positioned on the construction site. The access roads, office and material containers and direct access to the two buildings under construction are secured. Thanks to the local railway embankment including the wall and the excavation pit itself, all potential entry points are under control. Many smaller construction sites also get along very well with only one WellnerBOX if, for example, the endangered locations and technology are concentrated within the monitoring radius. Also the use sitting on an existing container or only as a compact video head is possible and has been practiced by us dozens of times.
This makes WellnerBOX the most durable, proven and effective security solution on the market.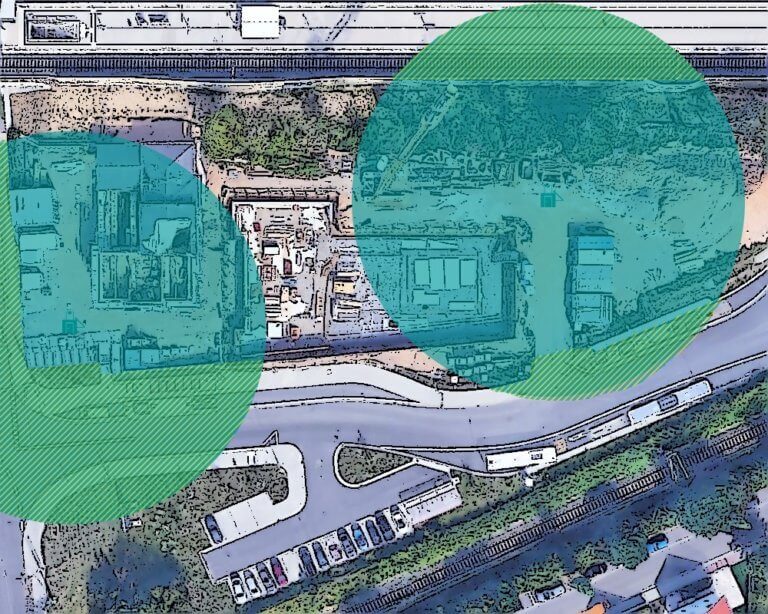 Privacy
Each security service provider and technical installer should be aware of the special requirements of data protection, in particular the regulations of the DSGVO. Therefore, we not only conclude suitable contracts with all partners and customers involved, but also pay attention to everything important during site inspections and planning. During active use, WellnerBOXes are configured accordingly and public areas / private zones (marked yellow striped on our graphics) are hidden on the hardware or software side.
New curious?
Then take a look at our references and take Contact auf.