Surveillance cameras are the central component of the video system. To ensure a complete all-round view, the WellnerBOX relies on state-of-the-art, high-quality dome cameras. Equipped with a swivel and tilt function, this "all-seeing eye" can quickly detect any point in a 360° radius. 
All-seeing "eye" surveillance camera
Since the camera body itself does not have to be moved, a potential perpetrator can never be sure what the camera is focusing on. The direction in which the dome camera "looks" is determined by two features. By default, the camera is set to the area that is determined as the home position. If programmed, fixed positions, so-called presets, are selected in an endless loop. If an alarm signal is transmitted by a motion detector, the camera swivels to the area in which movement has been detected. In addition to these automatic functions, the dome camera can also be actively controlled by users connected to the system, such as the security personnel of a video control station.
Thanks to continuous 20x zoom, enlarging image sections and interpreting potential incidents is child's play. Active surveillance times are almost always also defined for  the night hours. In the protection of darkness, criminal elements often believe themselves to be unobserved or difficult to recognise. Far from it! WellnerBOXes are equipped as standard with infra-red spotlights, which make the 360° cameras capable of night vision during dark hours. Infra-red light is in the spectrum invisible to the human eye, so it does not dazzle or disturb either residents or road users. Infra-red cut filters improve image quality during the day, while at night they also help to use the last ounce of residual light. Up to a distance of 100m, night becomes day.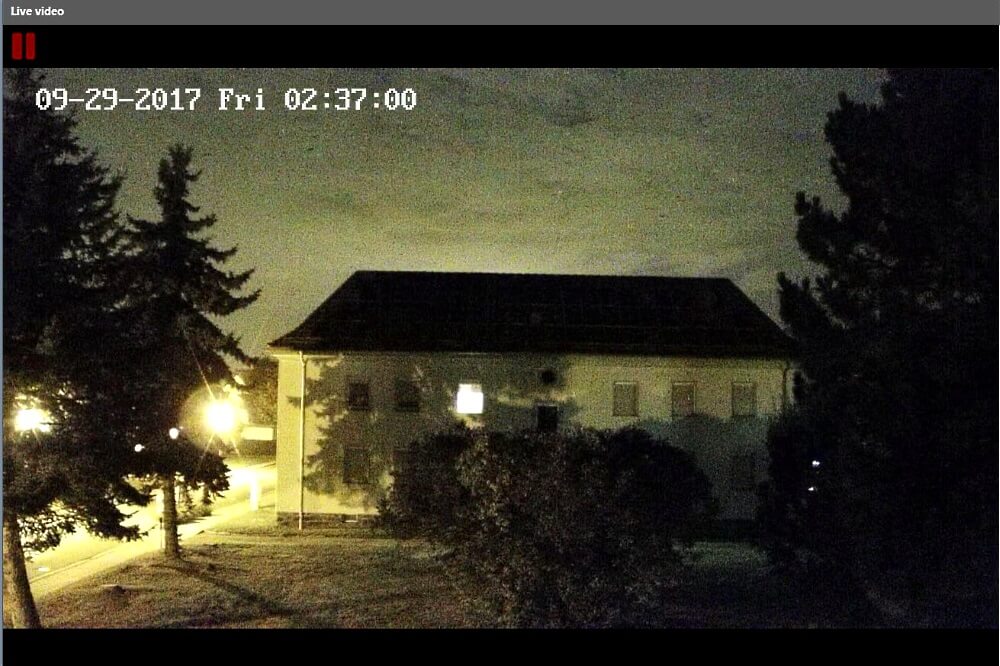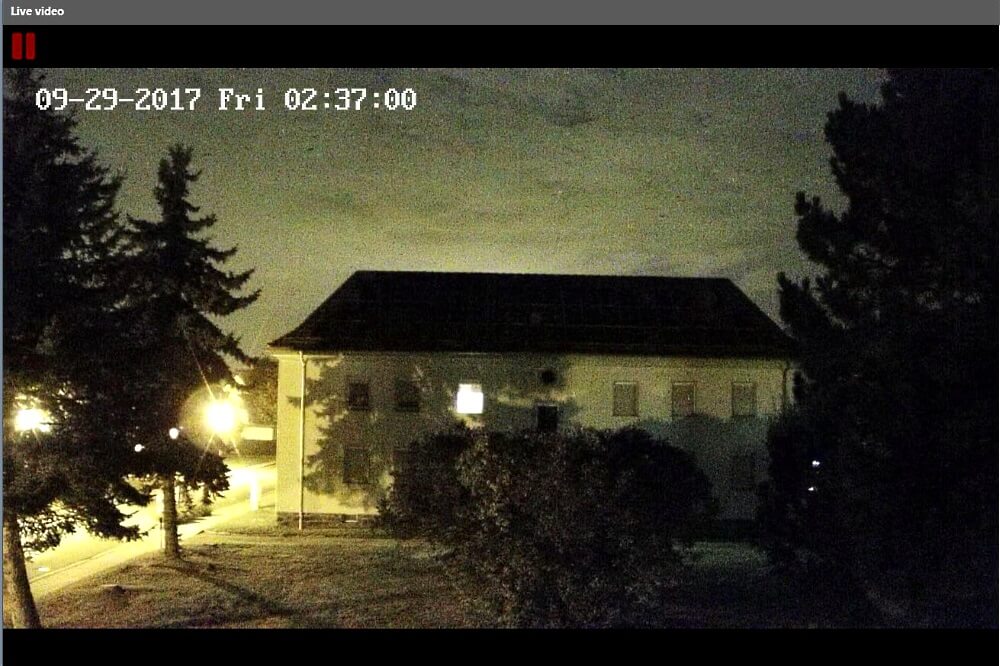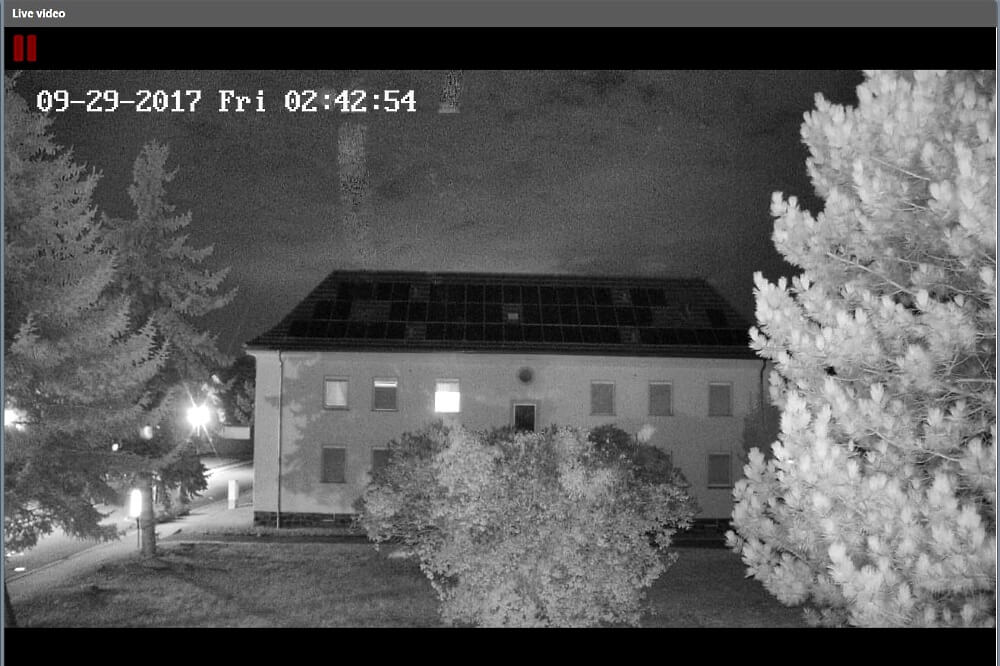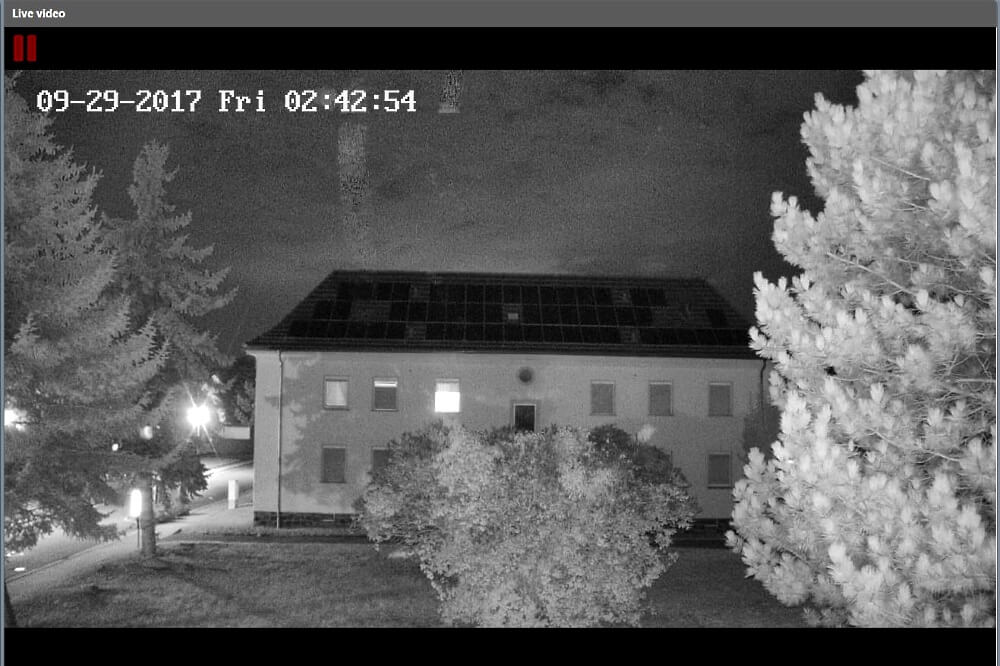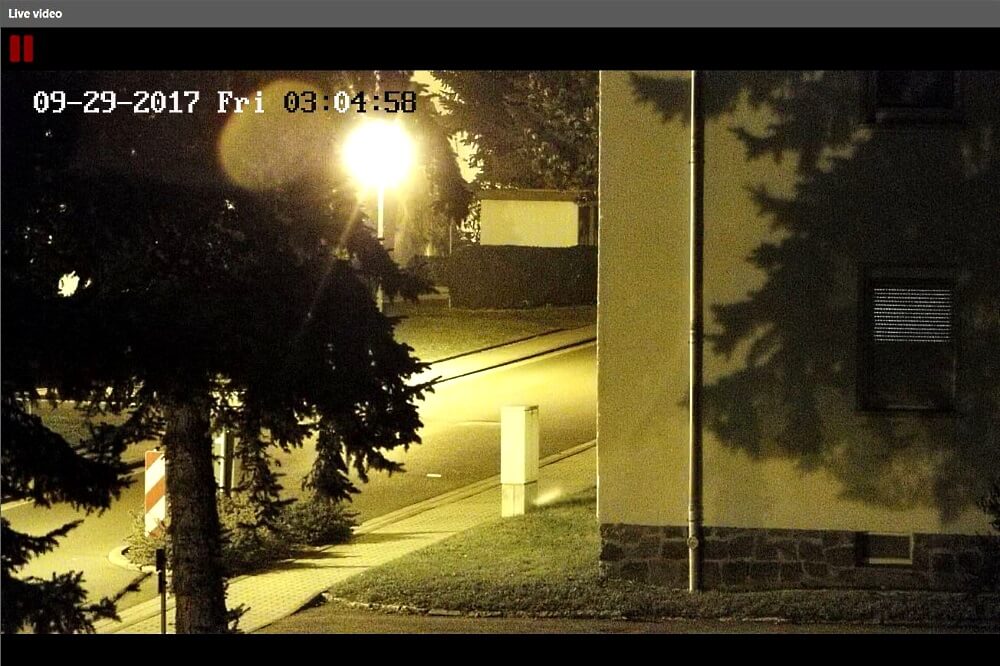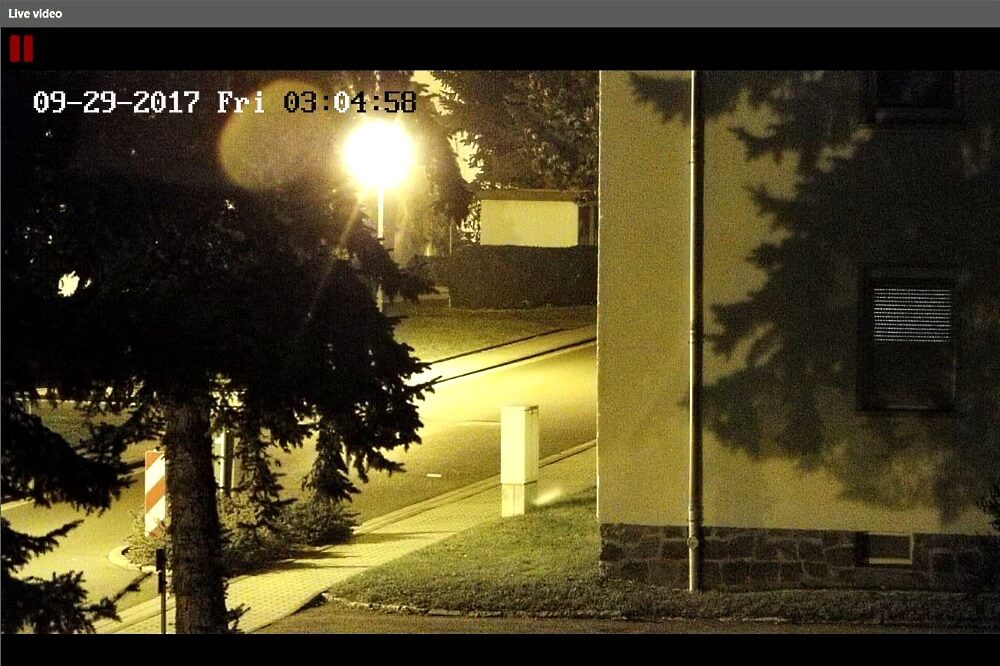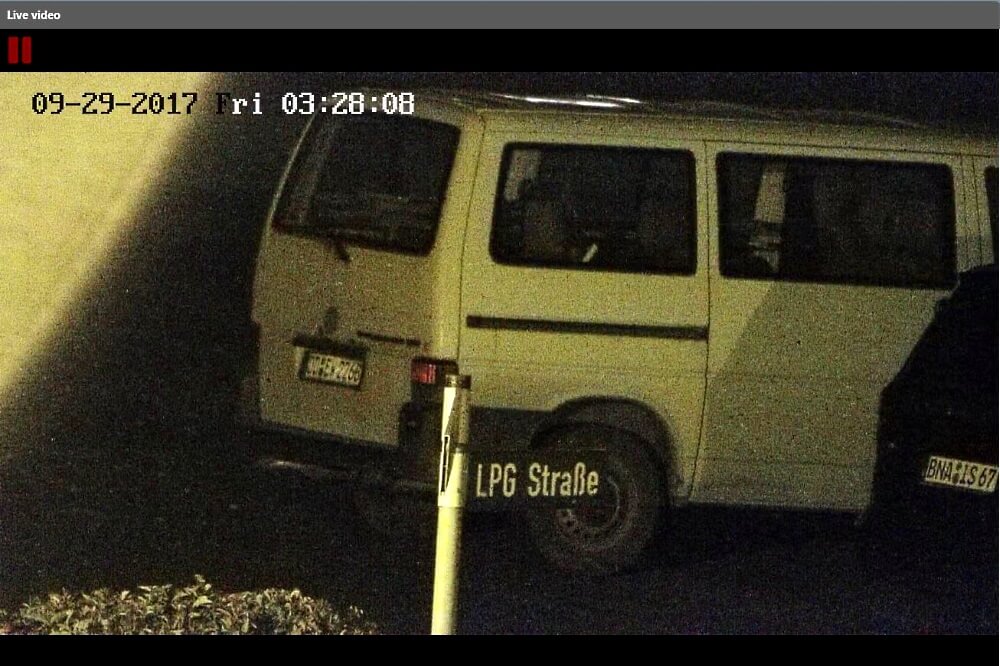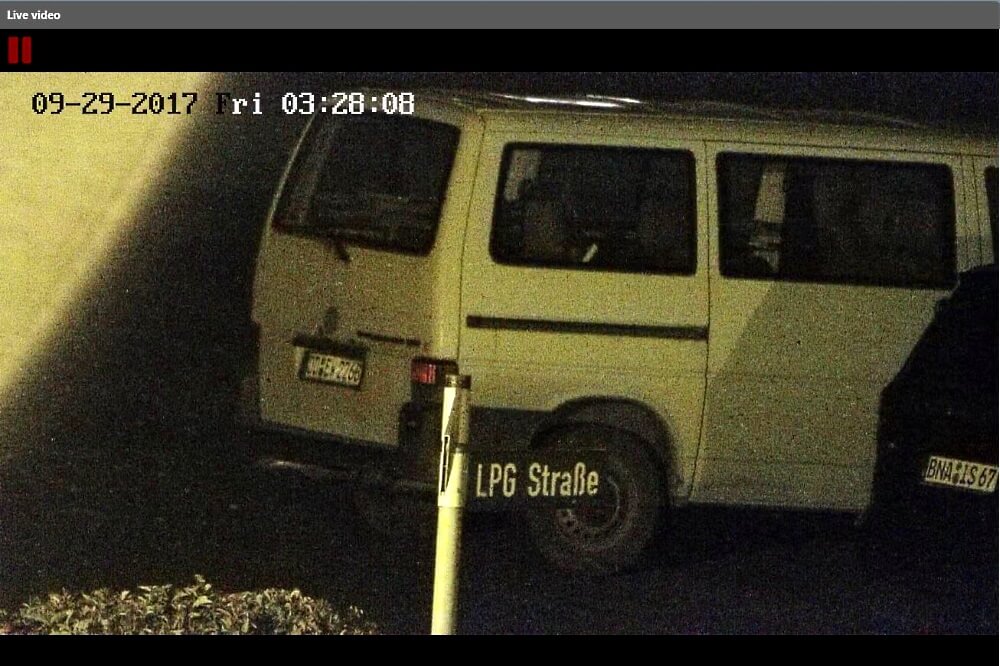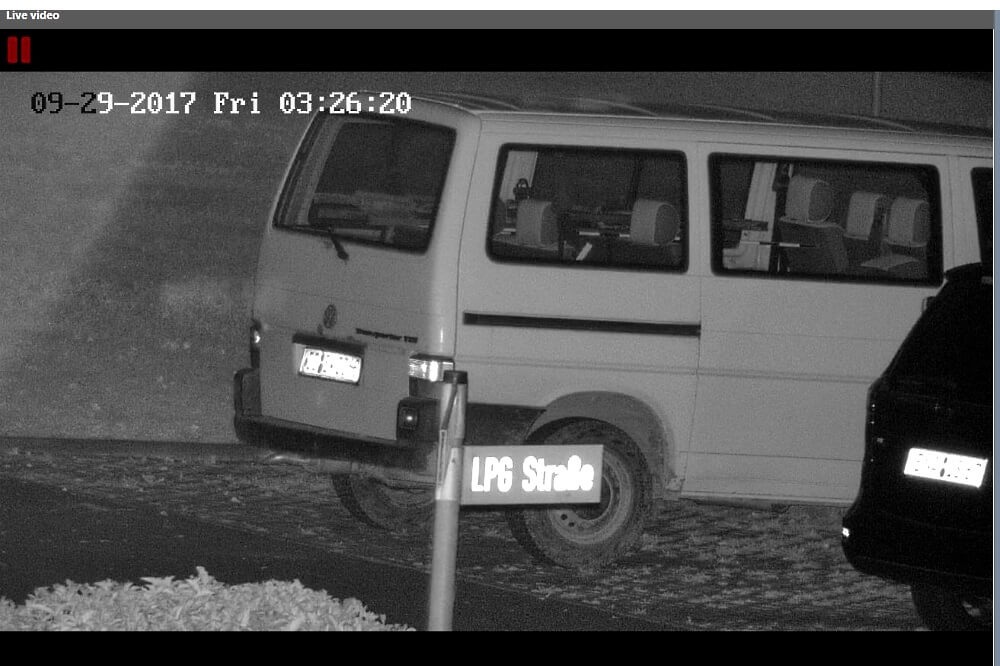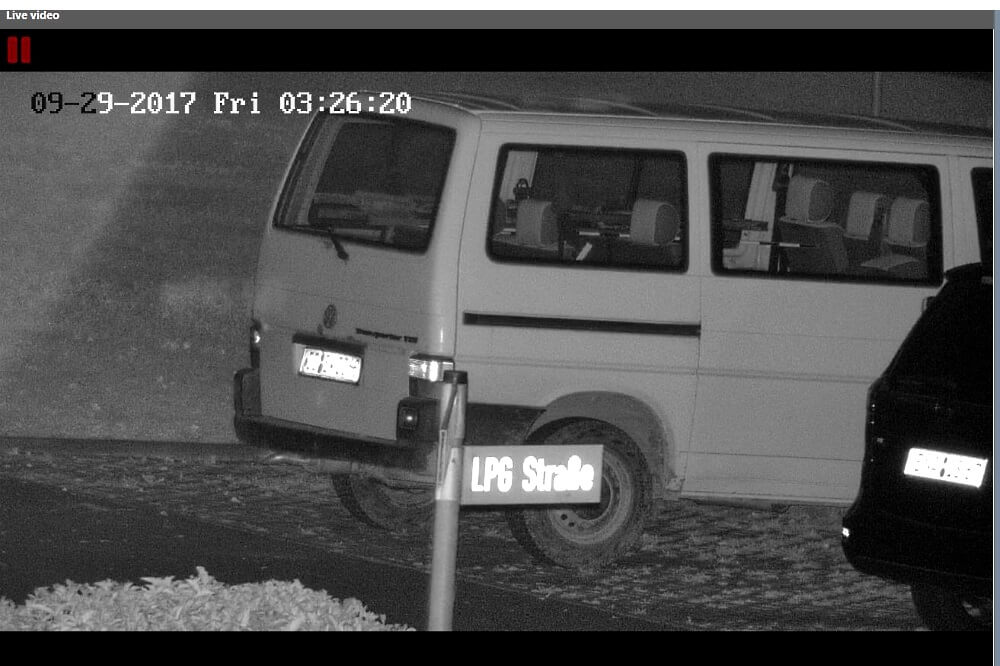 Surveillance camera as virtual guard
The trained guards in the video control station are able to carry out virtual guard tours at any time, from the comfort of their chair and without having to rely on their own eyes. Proactively detecting unauthorised actions and much more, is guaranteed by the surveillance cameras of the WellnerBOX.