From 10th to 13th January, hundreds of athletes from more than 2 dozen countries once again took part in the Biathlon World Cup Oberhof 2019. The traditional event in the Lotto Thüringen Arena can regularly boast the highest number of spectators at World Cup events and once again attracted 60,000 sports fans to the track. Since "only" 11,000 enthusiasts always find their place in the stadium itself, all the other visitors are spread out along the course, which boasts such illustrious names as "Wolfsschlucht". This inevitably leads to congestion, crowds and crowds at all hot spots.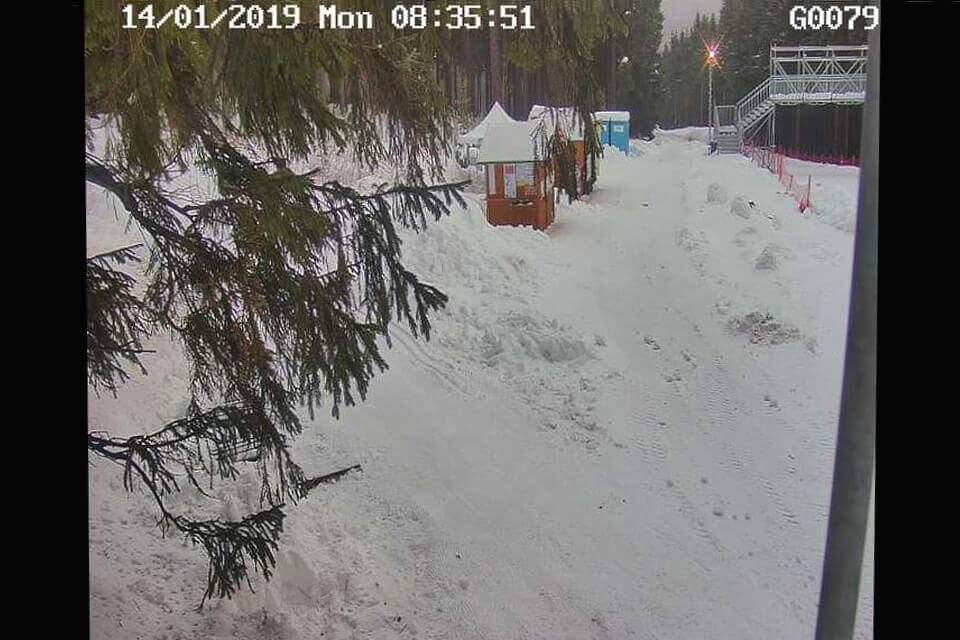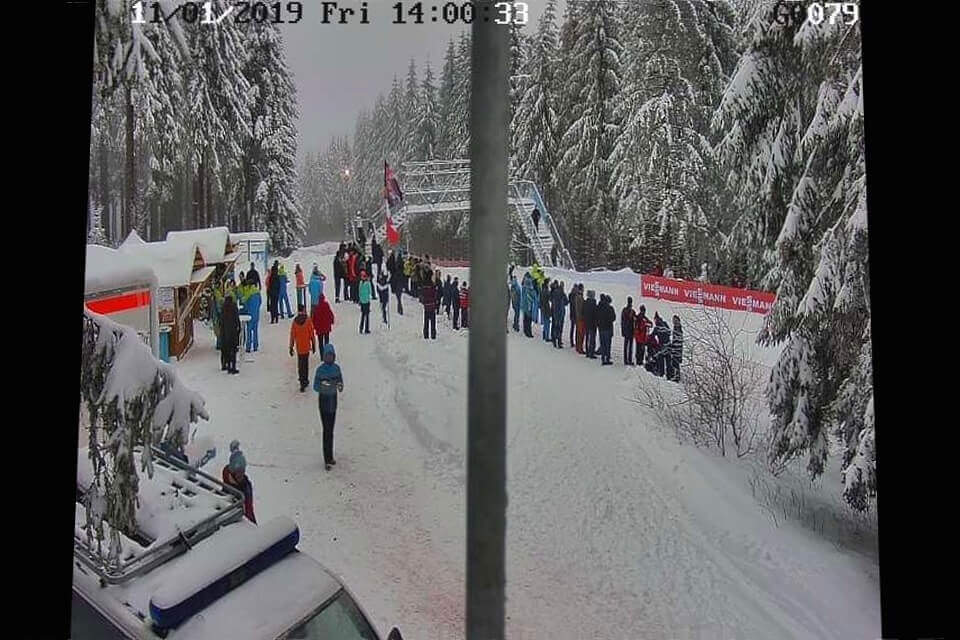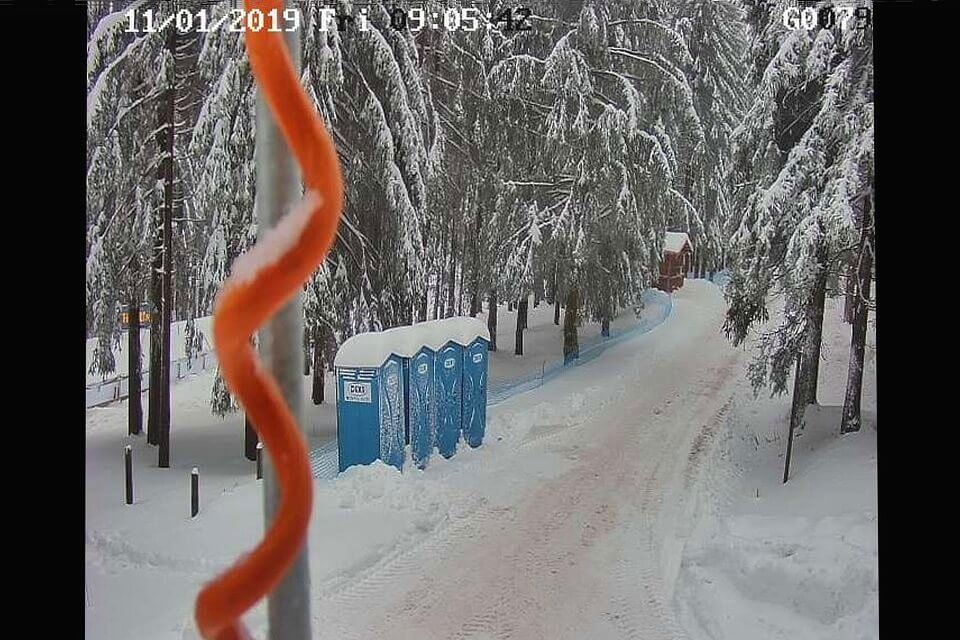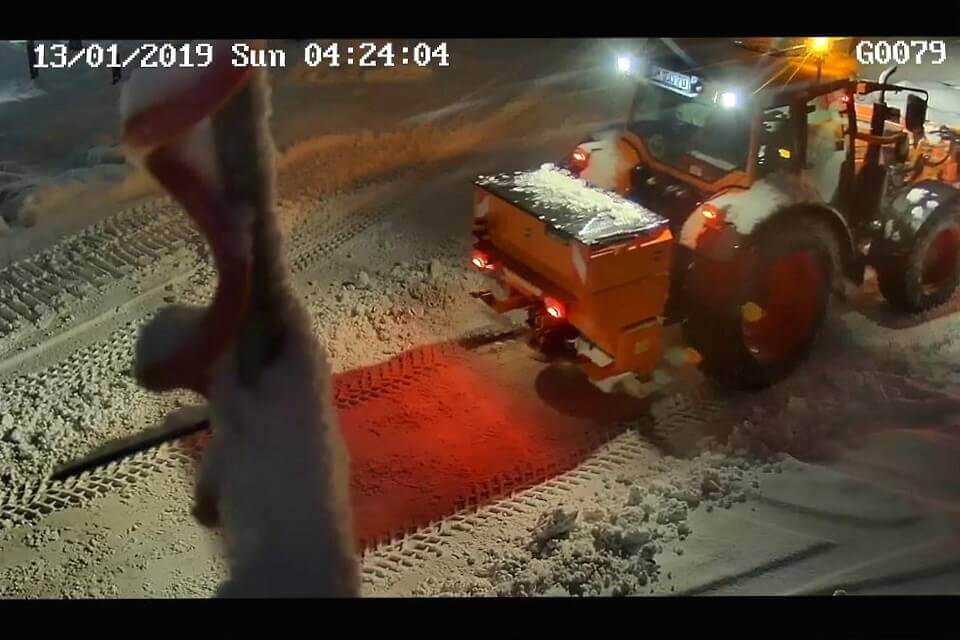 The ability to sight and interpret streams of visitors and to keep an eye on escape routes is therefore of great importance to organisers and security service providers. For the third year in a row, mobile WellnerBOXes are supporting the work of security services, security guards and the police. 3 systems were ordered and used among other things for the security of VIP areas, monitoring of transmission technology in the TV area and wax trucks in the team area, assessment of the situation in the arena area etc. at the biathlon Weltcup Oberhof 2019.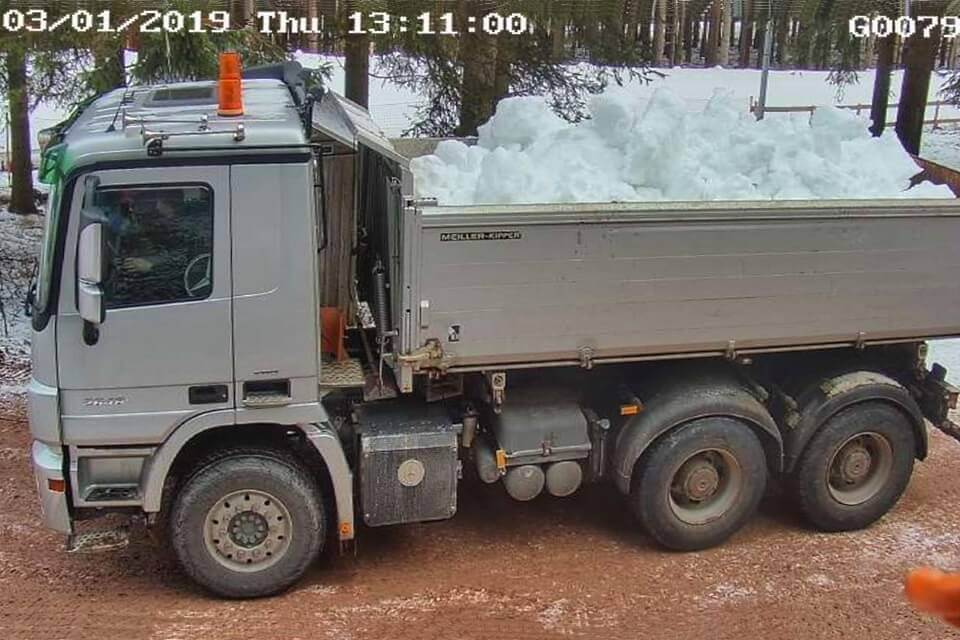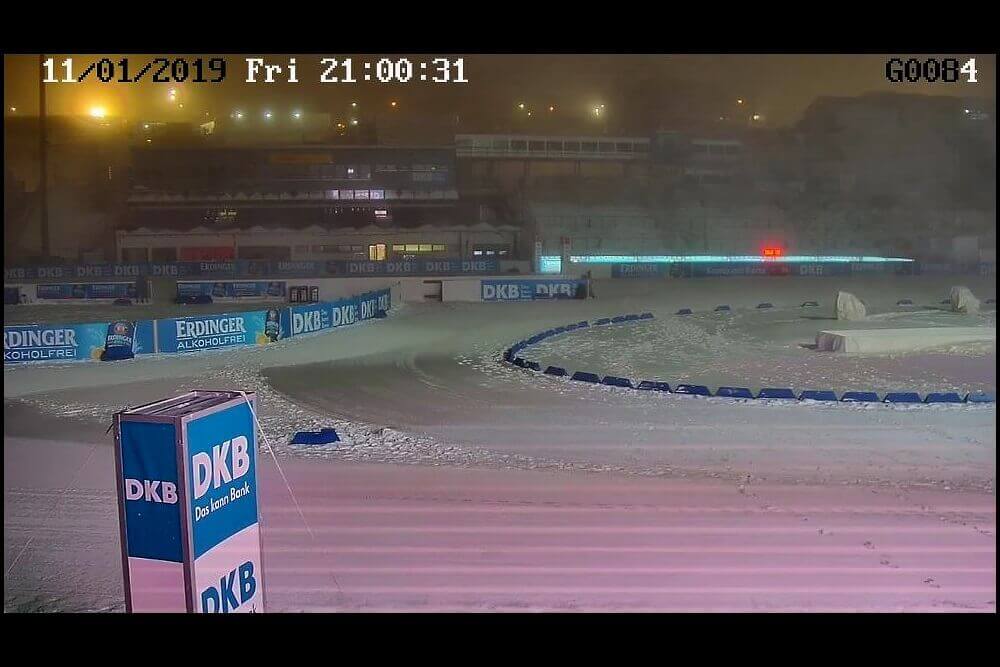 During the day, direct access was provided from the police situation centre, at night or after the area had been closed, the valuable property was protected on site by attentive sensors and cameras. The assembly and dismantling and the handling of the WellnerBOXes by SWSG Sachsen / VSU Thuringia went without a hitch, minor obstacles were removed by our technicians in record time and to the satisfaction of the customer.
"Father Frost" meant well with the winter athletes and after initial restraint provided enough snow in the Thuringian Forest, a circumstance which also gave the safety technology a thick white coating, but otherwise let it do its job unimpressed. This reliability and the clever construction on a trailer that could already be moved by one person proved again to be a great advantage over comparable competitor products.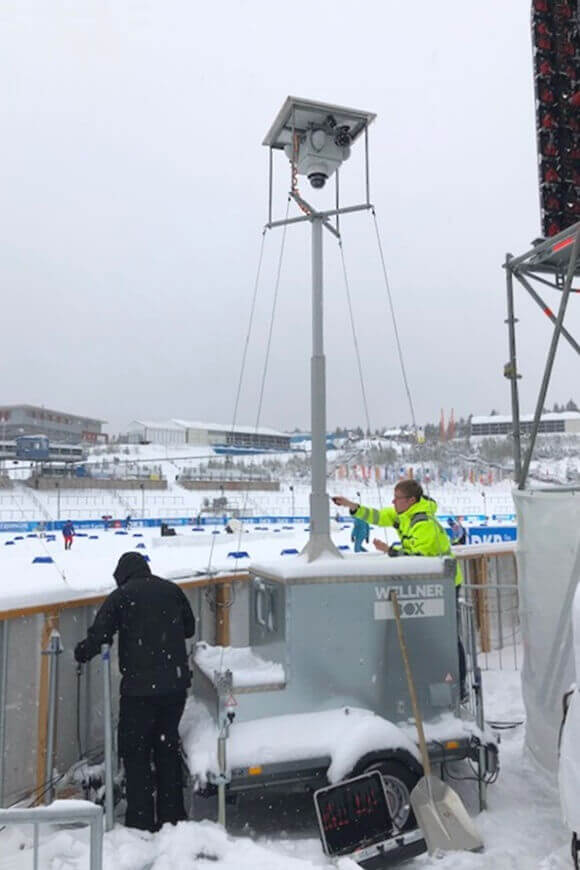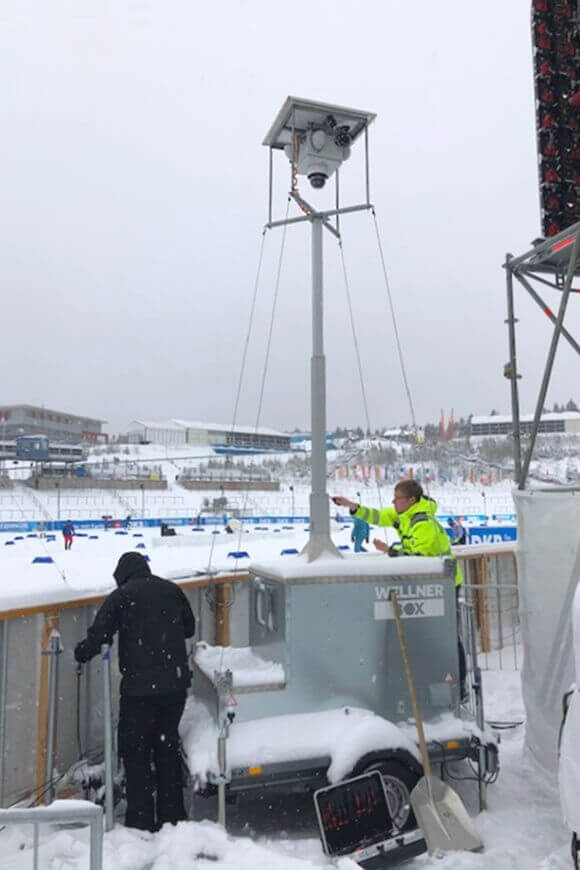 durable | self-sufficient | safe
Our top features have always been valid and will continue to be so in the future and will probably ensure a return to the sports facilities in Oberhof in 2020 as well.
"At the Biathlon World Cup Oberhof 2019 we used 3 mobile WellnerBOXes, which were used in different functions. The possibility to easily reposition the systems if necessary and to be able to use them "in the middle of the forest" and in deep snow for days on end were and still are the decisive reasons for us to use them."
Wolfgang Kestner, CEO SWSG Saxony / VSU Thuringia